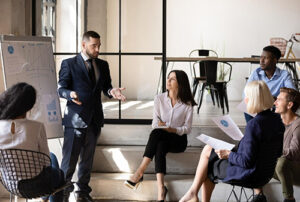 KCI (Knowledge Communication Information) Publishing is a technology-driven, independent multimedia and information group. The company is a market leader in processing and delivering technical information with a high added value, focusing on technological topics in the global energy and process industry market.
Our specialty is building and sustaining global communities.
Our long-established, globally renowned brands (communities) are Stainless Steel World, Valve World, Pump Engineer, Hose & Coupling World, Fugitive Emissions, Heat Exchanger World, Green Steel World, Hydrogen Tech World  and Carbon Capture World
We do business in more than 80 countries worldwide. Our portfolio contains over 120 media opportunities in English, Chinese, Dutch, French, German, Italian, Spanish and Portuguese.
Since its foundation in 1989, the company has enjoyed healthy annual growth. Our ambition is to further expand our products and services in Europe, Scandinavia, the Americas, Asia, India and the Middle East. KCI employs over 65 people representing more than 20 different nationalities. Together, we have created a powerful portfolio of multi-media communication tools, utilizing printed and digital publications, websites, newsletters, video, exhibitions, conferences, workshops and training programs, podcasts, etc.
The flexibility of this multi-media communication concept and our multi-cultural staff allow us to develop communication solutions that meet our clients' needs. Our clients are the driving force behind our success and will further strengthen KCI's position in new fields of applications and geographies in the future.
KCI Publishing has offices in The Netherlands (Deventer), Germany (Kleve), China (Shanghai), Canada (Toronto) and Singapore
Sales Executive Germany:
Due to our company's strong organic growth, a vacancy has arisen for a full-time sales representative for the German speaking market in our German office (Kleve). They will be responsible for maintaining and expanding the sales of promotional services and products relating to our magazines, websites, conferences & exhibitions and further related products. There is plenty of scope for individual input and creativity, with excellent prospects for professional growth.
Tasks:
Build upon and further develop existing networks
Source new companies and instigate new business relationships
Contact companies by email, telephone and face-to-face to introduce and sell marketing and communication programs
Visit companies at their location for face-to-face discussion and sales
Represent KCI Publishing during our own and other industry conferences and exhibitions; introducing our portfolio and stimulating sales leads
Keep an overview of market relevant information which will help you identify new customers, their needs and help keep our client competitive
Contribute to the regular sales meeting with the team by sharing insights, results and contributing to the team spirit
What we offer you:
Excellent prospects for professional growth
25 vacation days
Laptop and mobile phone
The opportunity to work in a professional, international team
Work-related international travel
Opportunity to build a global network
What you can offer us:
Good business command of written and spoken German & English. Additional language skills are a bonus.
Excellent communication skills
Qualities: trustworthy, eager, creative, poisitive, depenadable, reliable, communicable, authentic, determined, targeted
A team player who is also able to work autonomously
Willing to go the extra mile – no 9-to-5 mentality
Knowledge of sales techniques and good negotiation skills
Experience working with B2B clientele would be a plus
Trustworthy, natural communicator who knows how to communicate with C-level executives and build long term relationships with clients
Knowledge of the publishing business is a plus
Basic computer skills
Willingness and ability to travel
Please send:
A covering letter explaining why you are interested in this position and what you can offer
Full resume
To apply for this function, please send the required information to:
Mr Simon Neffelt
Director KCI GmbH
Email: s.neffelt@kci-world.com
Tel +49 2821 71145 44